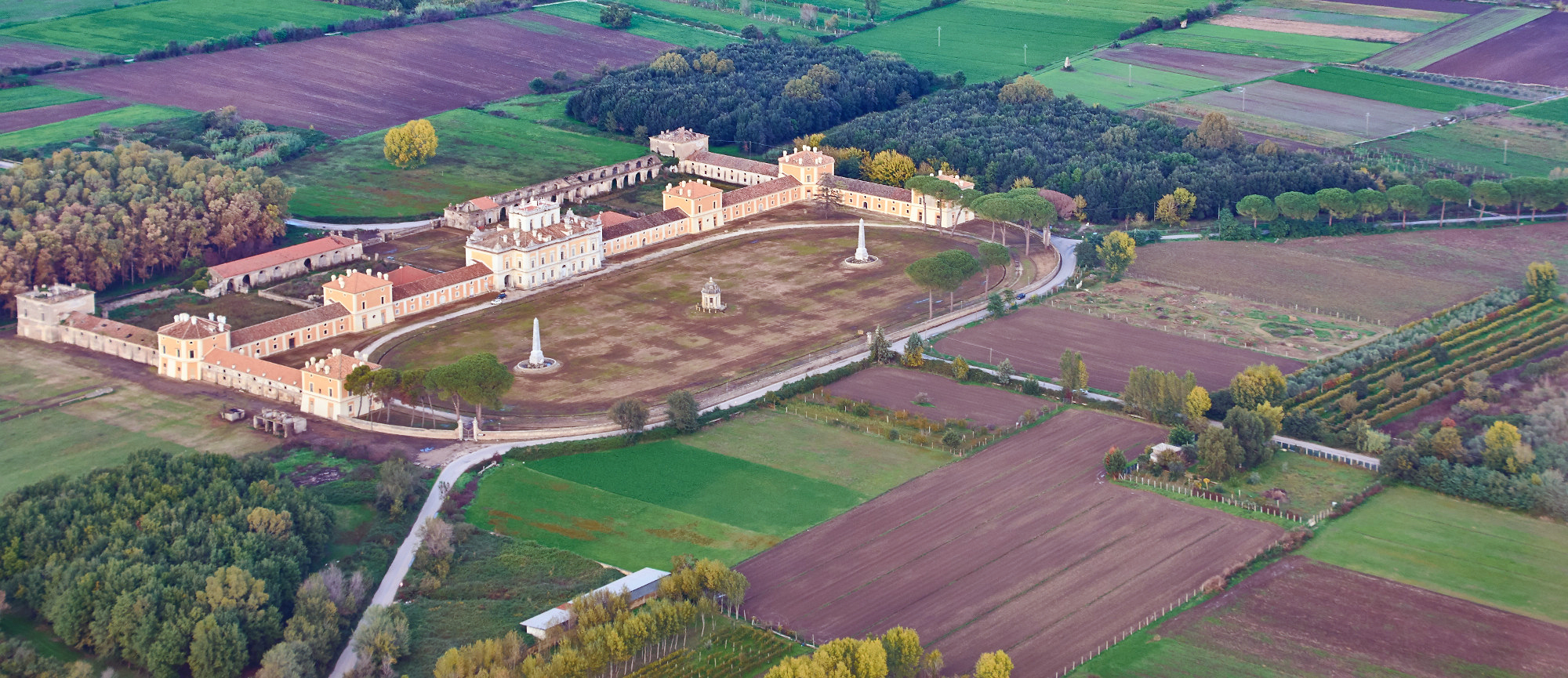 The Royal Site of Carditello
+ 2.000
hectares of estate extension
+ 16
miles of Royal Site perimeter
The king's farm
The Royal Site of Carditello is born by the wish of Ferdinand IV, at the centre of Campania Felix. The place was already considered in 1744 by Charles of Bourbon as suitable for breeding and agricultural production. The construction works of the estate began in 1787 under the direction of Francesco Collecini, a pupil of Luigi Vanvitelli. In an area of ​​over 2,000 hectares, the architect created a building intended for both the royal family and business activities. The fertility of the plains where the site stands allows the Bourbons to give life to a real Royal "farm". The decoration of the estate is entrusted to the court painter Jacob Philipp Hackert, who chooses an iconographic layout inspired by agricultural life, in line with the personality of the site. After being decommissioned in 1919, the Royal Site suffered damage and looting. In 2013 the property was purchased by the Ministry for Cultural Heritage and Tourism, becoming a Foundation later in 2016.
Find out more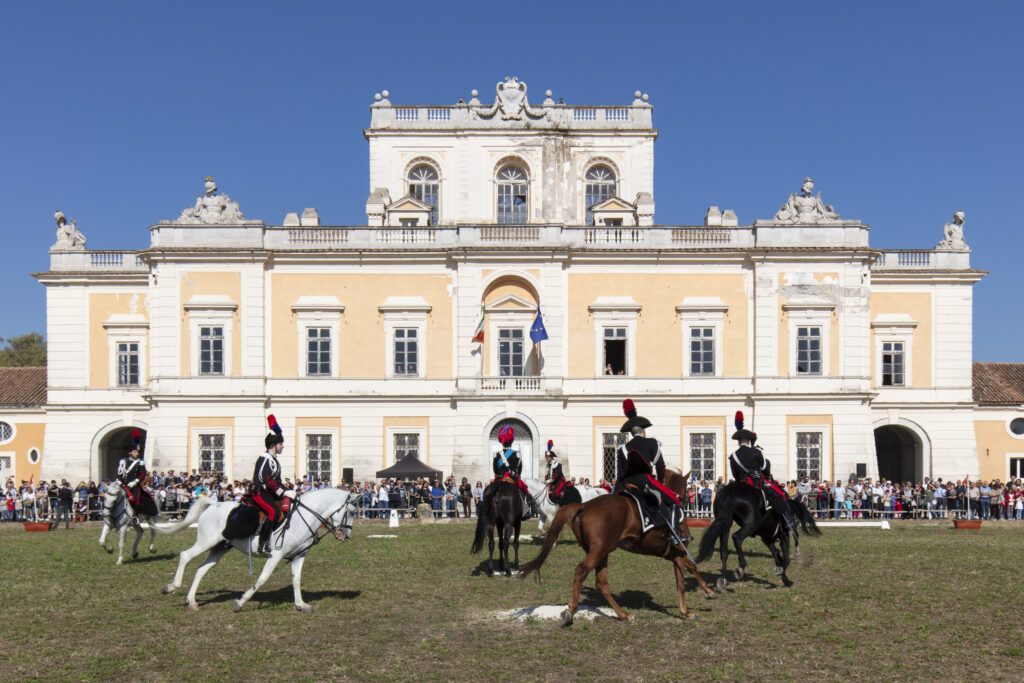 The Estate Structure
The Royal Site of Carditello is a double-T structure. The compound consists of a neoclassical building and 5 courtyards, plus a dirt track inspired by Roman circuses. In the hippodrome, the largest in the world inside a building, there are two obelisks and a small circular temple that originally housed a statue of Diana.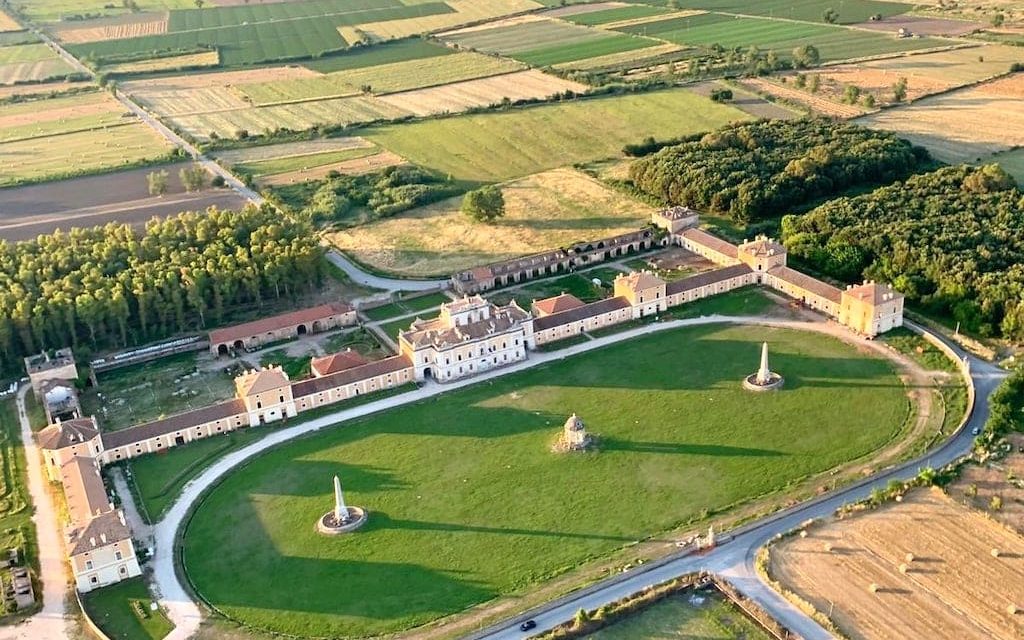 The Royal Farmhouse
The royal estate, intended for agricultural production, cattle breeding and the training of purebred horses, can be considered a farm: a model farm where royal and peasant life coexisted. The central building was intended for the royal family, while the towers were used for personnel and for agricultural and dairy activities. In order to execute its activities, the Royal Site utilised the water carried by the Caroline Aqueduct to the Royal Park of Reggia di Caserta.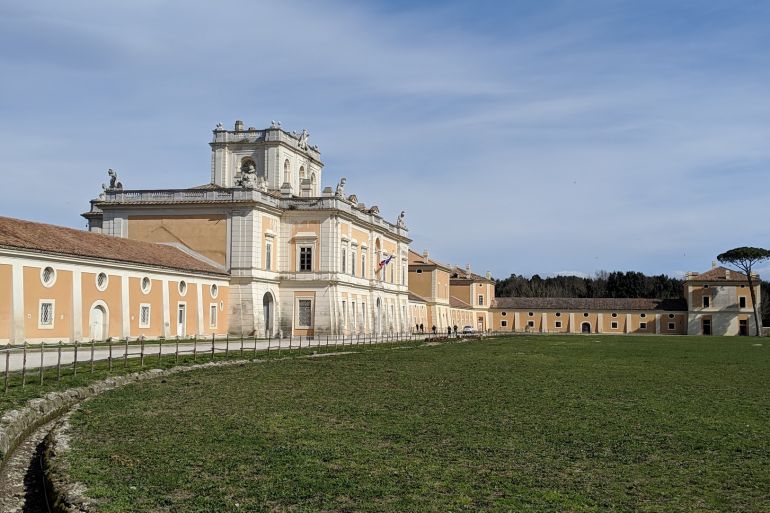 The Birth Of The Foundation
The history of the Royal Site of Carditello is a troubled one. In 1799, following the revolutionary uprisings, the estate was damaged; in 1860 the building was occupied by the Garibaldians, purchased by the Savoy and deprived of its furnishings, which were transferred to other palaces in Campania. During the Second World War the site was occupied by the Allies. After its sale to the Lower Volturno Reclamation Consortium in 1948, the property went through a period of decay. In 2013, under local pressure, the Royal Site was acquired by the Ministry for Cultural Heritage and Tourism and in 2016 the Royal Site of Carditello Foundation was created. Devoted to the restoration and enhancement of the complex, the Foundation is today a symbol of social and territorial redemption.