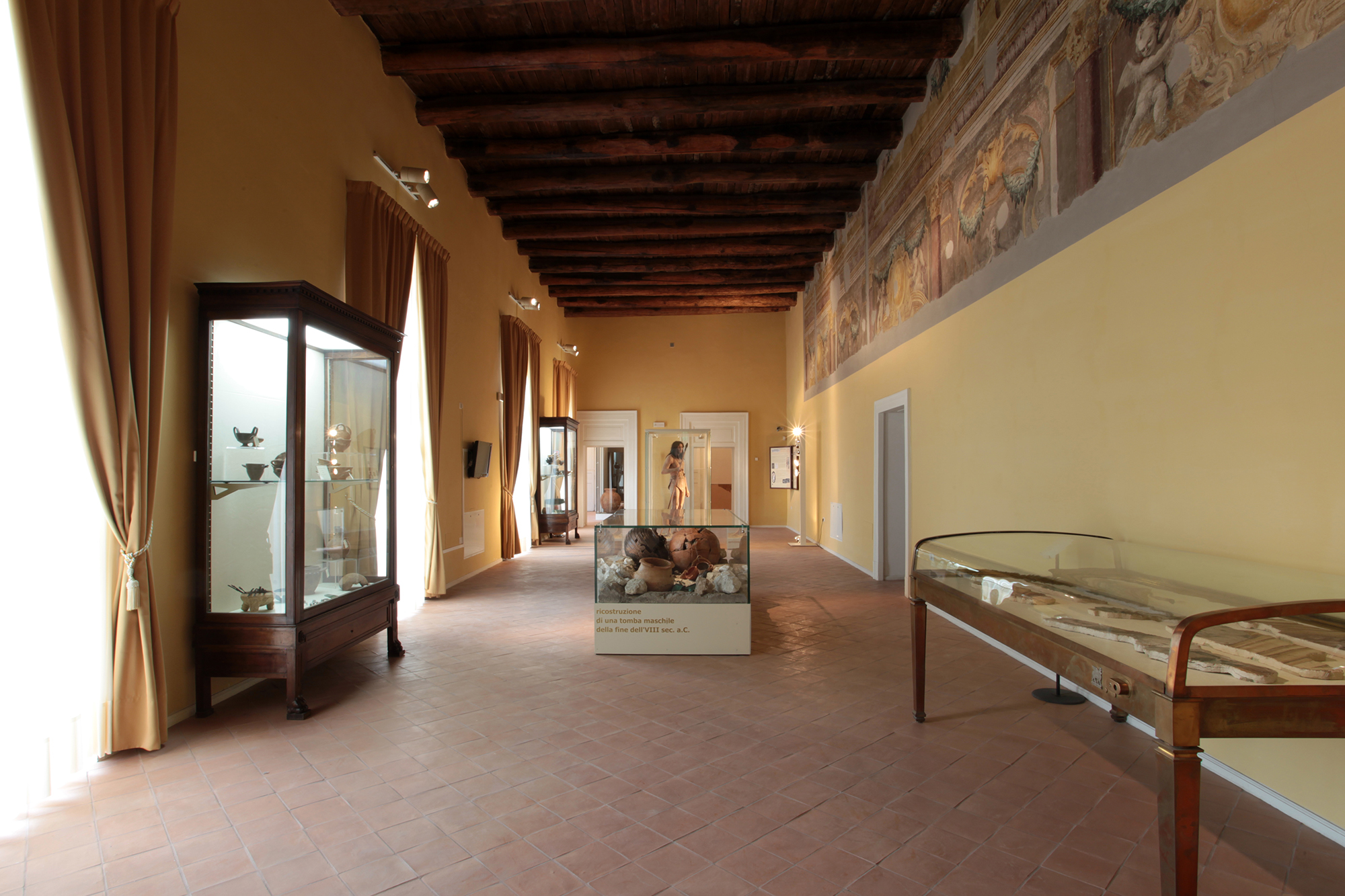 The Archaeological Museum of Calatia
An innovative museum for the region
The Archaeological Museum of Calatia is located in the Casino of Starza Penta, one of the residences of the Carafa della Staderas, lords of Maddaloni since 1465. Calatia, today's Maddaloni, is of Etruscan origins and stands on an area probably occupied since the Bronze age. During the Roman age, the town experienced a moment of particular prestige, as indicated by the route of the Via Appia, which deviates its stretch in correspondence with the city to cross it. The Archaeological Museum of Calatia traces the history of the town from its origins to the late Roman age, utilising a multimedia approach. A section of the museum is dedicated to traffic in the Roman world, with an in-depth study on construction techniques and mail services, as well as a focus on the Via Appia. The collection is exhibited on two floors of the Carafa Casino, where some of the interior decorations of the former noble residence are still visible.
Find out more
The Dukes Of Carafa's Casino
The Casino of Starza Penta was one of the main residences of the dukes of Carafa. The coat of arms of the noble Neapolitan family stands out on the entrance vault of the building, along with the heraldic insignia of other families related to the family. In 1552 the building ended up being a farm, while at the end of the seventeenth century it was transformed into a hunting lodge and delight villa. The Casino of Starza Penta was located strategically, along the road that led to Naples, in an area often frequented by the Bourbons for hunting trips.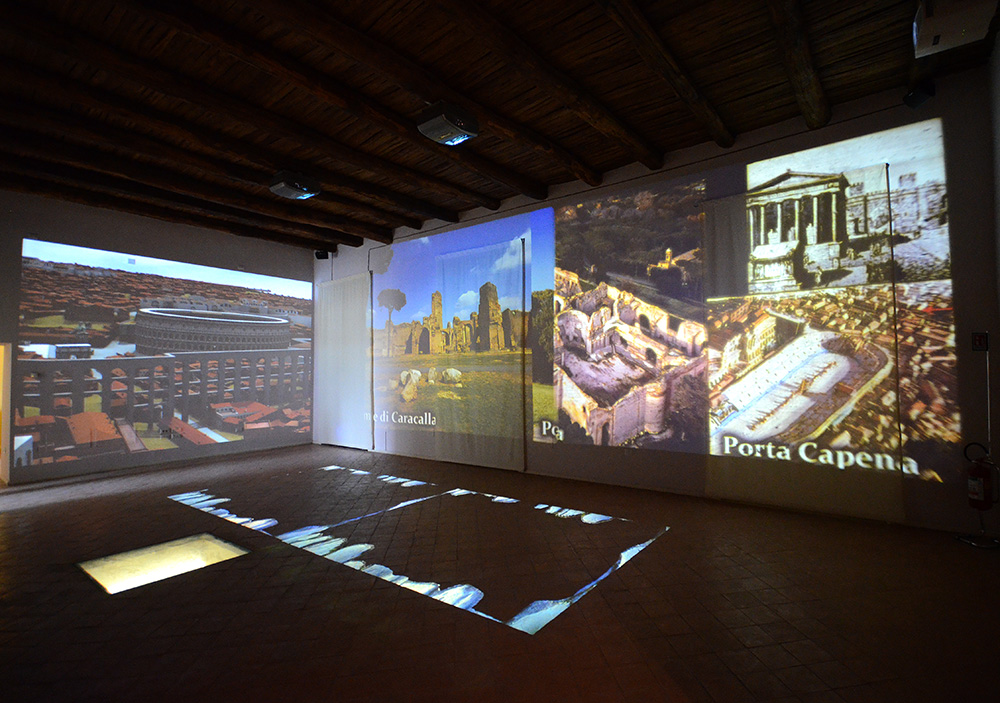 The Roman Roads Section
The museum boasts an entire section dedicated to ancient roads, where one can gain knowledge of the development of the road network in the Roman world, construction techniques, itineraries, post and exchange stations, transportation and travel times. An entire room is dedicated to the Via Appia, with multimedia installations that allow an exploratory immersion of the Calatia-Rome stretch. The multimedia section, paired with educational activities organized by the museum and the archaeological deposits "which can be visited like a library",  earned the museum the ICOM "Museum of the Year" award in 2017.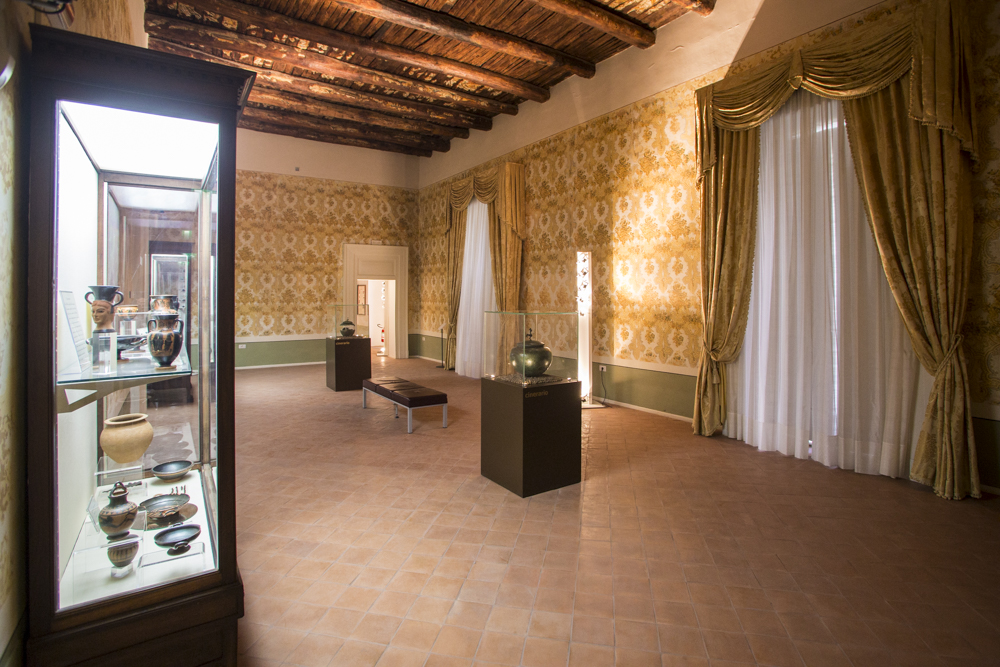 The Female Costume Section
The museum stand out for a section dedicated to ancient female costume, in which there are rings, fibulae, scarabs and other grave goods from tombs dating around the eighth century BC. Artifacts credited to domestic life are also exhibited such as spools, weights and frames, china for perfumes and ointments and larger jars intended to contain foodstuffs. The section is set up in an area that once was dedicated to Carafa women, mentioned in the eighteenth-century archival sources as the "women quarter".