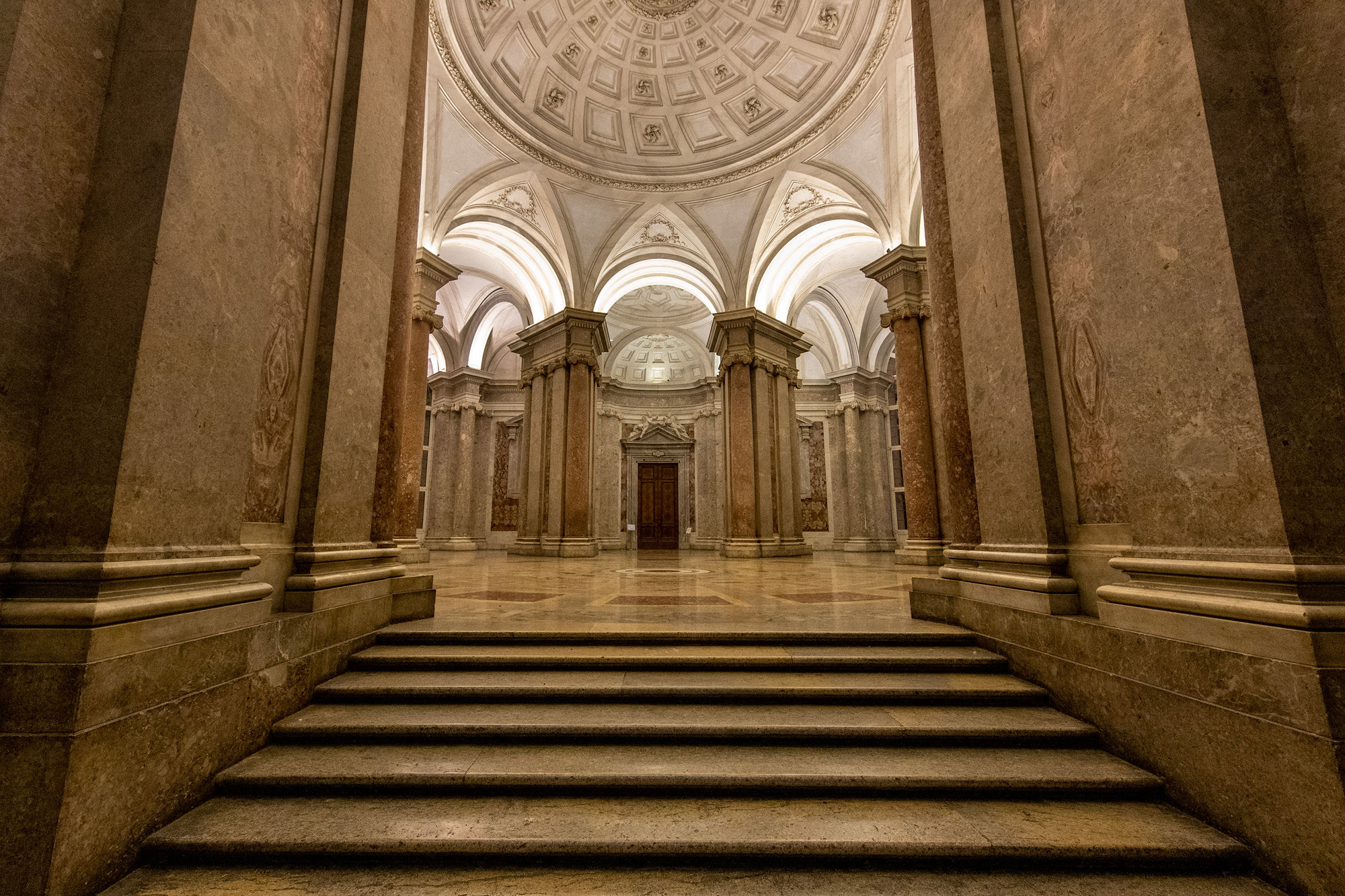 Your event at the Royal Palace
Upper Vestibule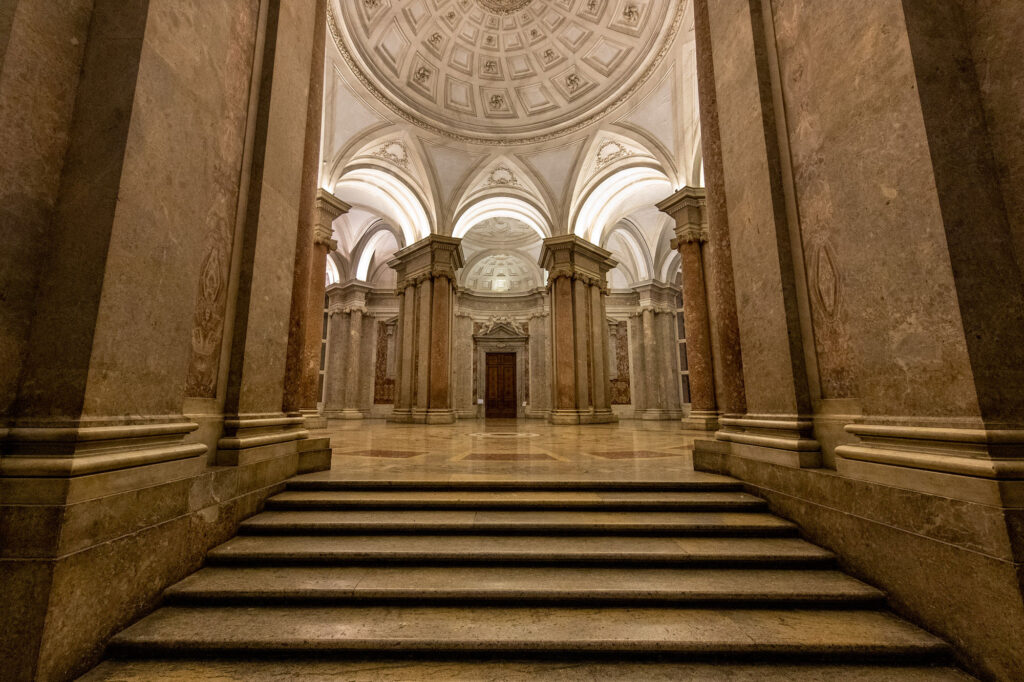 In exact axial correspondence with the lower vestibule but illuminated by four windows overlooking the internal courtyards, the upper vestibule is the central pivot of the building where the median arms of the palace meet creating changing perspectives based on the different viewpoints. Walking around the octagonal structure, one gets the feeling that the space begins to rotate in a vortex whose culmination is the great spiral that decorates the central dome of the Vestibule. From there you can access the Palatine Chapel and the Royal Apartments which, in the Vanvitellian project, were divided into the King's Quarter in the south-west wing, the Queen's Quarter in the north-west wing, the Hereditary Princes' Quarter in the wing that goes from south-east to north-east.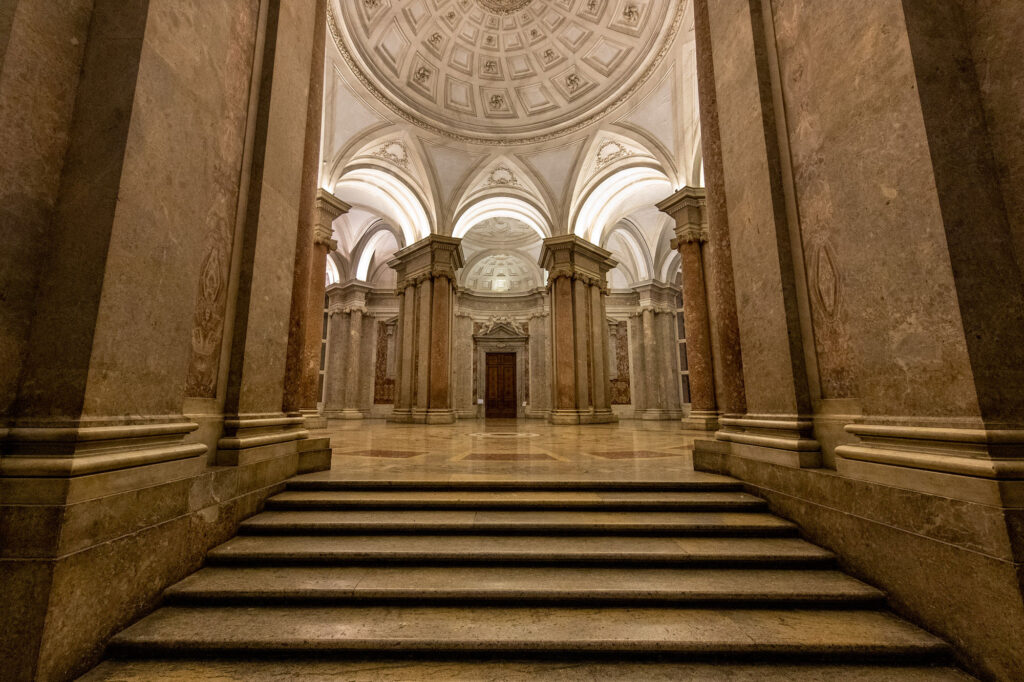 The space
Surface
The exact cost estimate depends on many factors such as the number of participants, date, time, the public or private nature of the event.
By providing further information it will be possible to receive a more specific quote.
Request an estimate