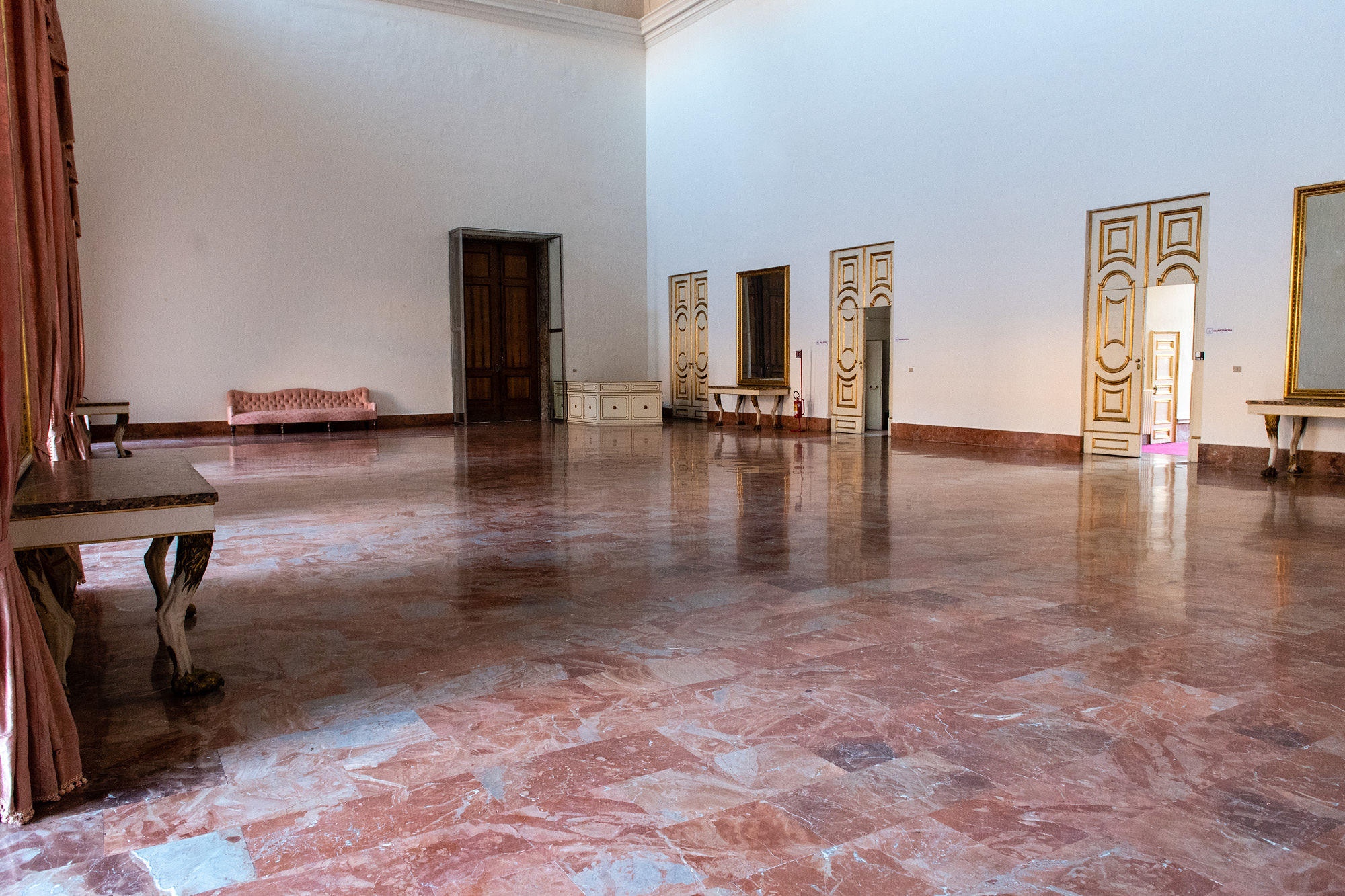 Your event at the Royal Palace
The Queen's Quarter: Romanelli, Gloria and Vista halls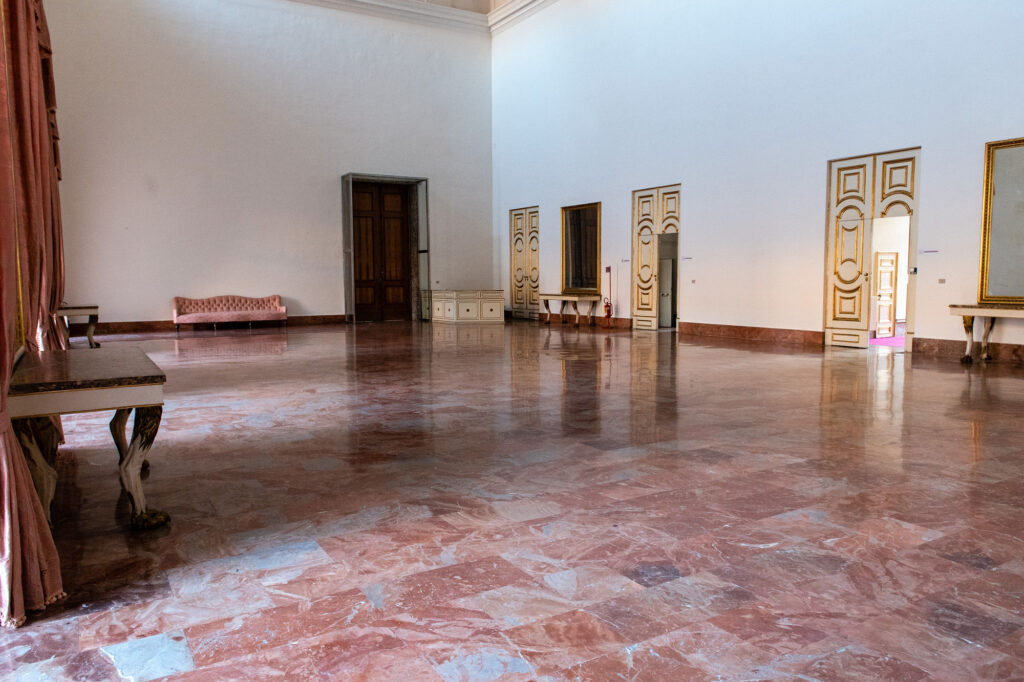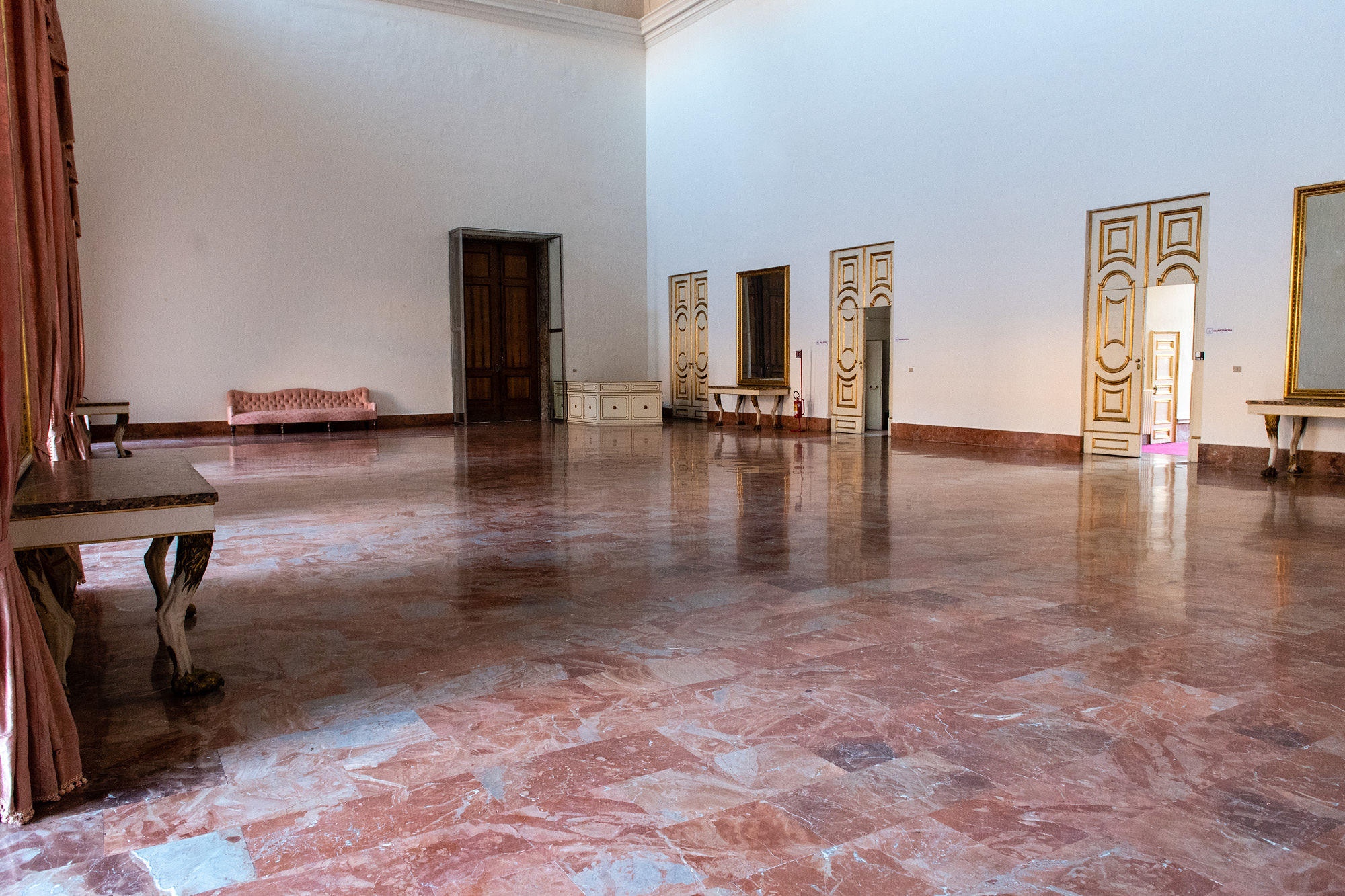 The "Romanelli" Hall is named after the alleged painter of the paintings on the and it is the first large room of the Queen's Apartment, as it was envisaged in the project of the architect Luigi Vanvitelli, and it's in the north-west wing of the building which overlooks the royal park. The noble floor, intended for housing the royal family, had been divided by Vanvitelli into four parts and all the rooms in this "quarter" were never decorated or lived in by the sovereigns. After the Second World War, these rooms were handed over to the Presidency of the Council of Ministers and returned to the museum in 2014. On the walls there are paintings belonging to the Farnese Collection, an important collection donated to King Charles of Bourbon by his mother Elisabetta Farnese. During the nineteenth century the paintings were exhibited in the Royal Bourbon Museum, and only since 1963 in the Queen's quarter.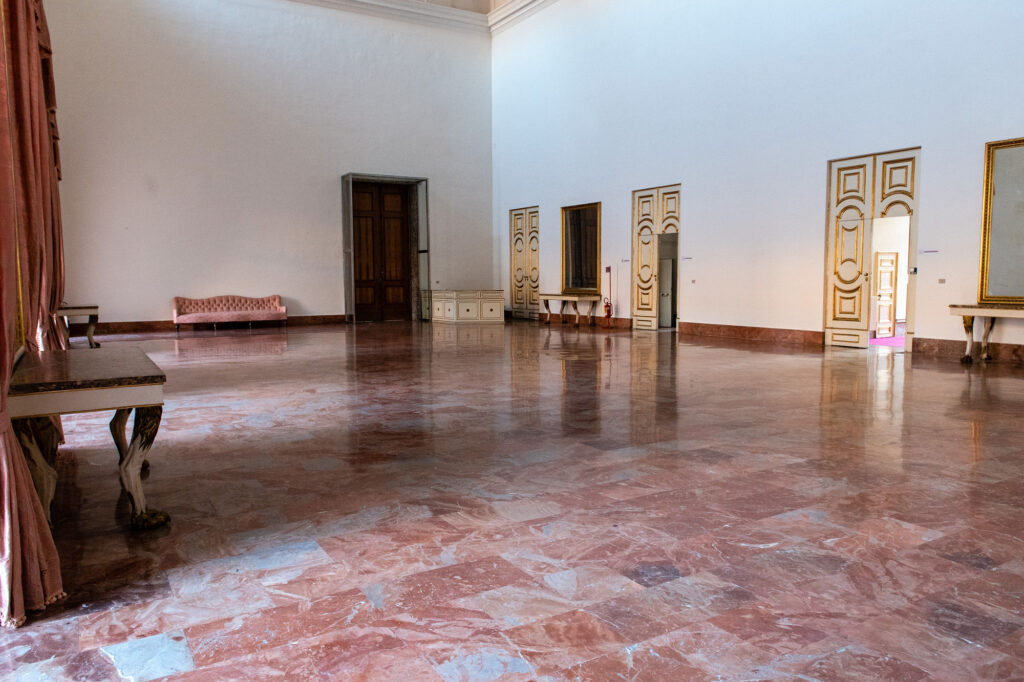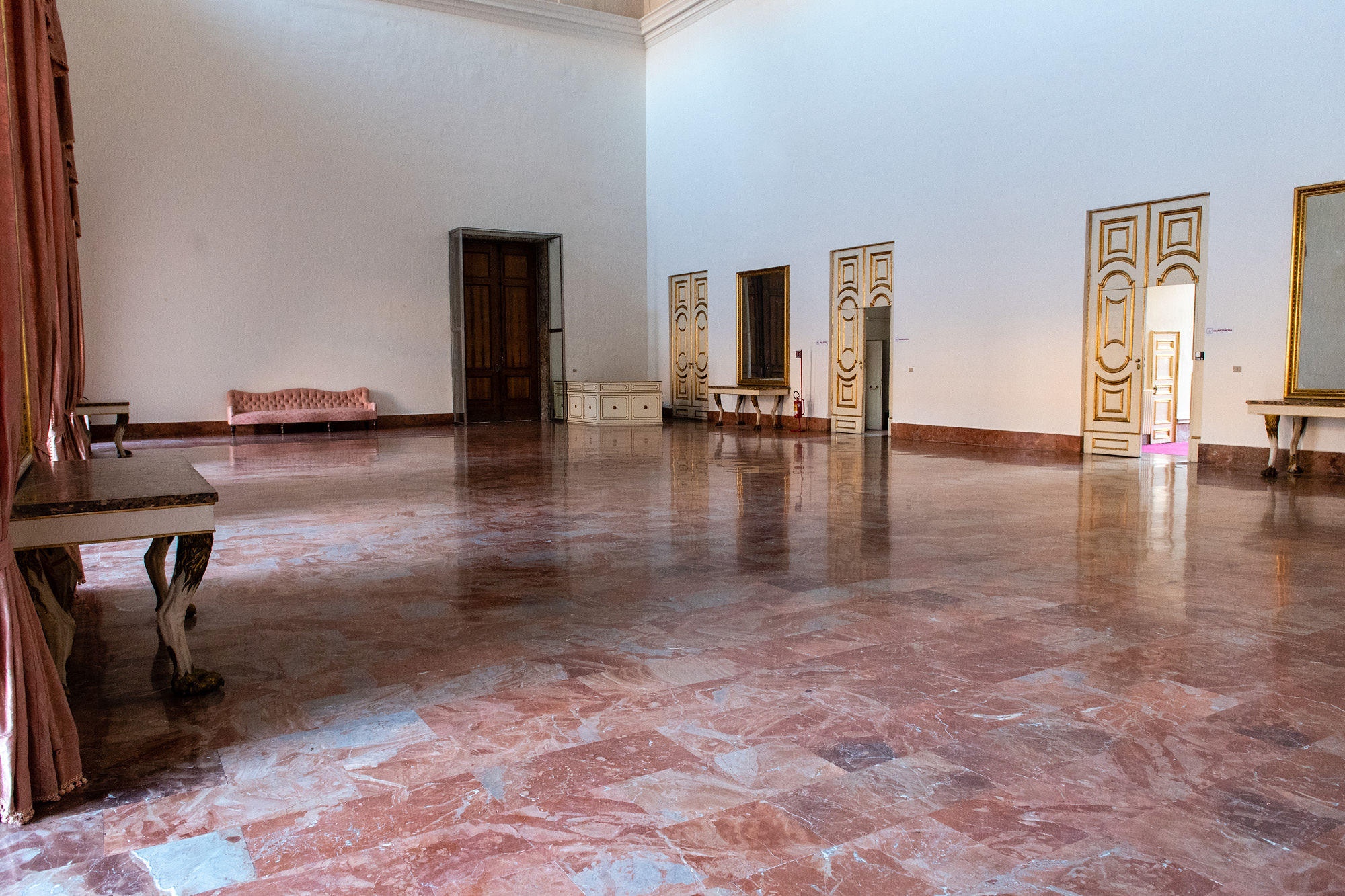 The space
Surface
The exact cost estimate depends on many factors such as the number of participants, date, time, the public or private nature of the event.
By providing further information it will be possible to receive a more specific quote.
Request an estimate
Documents
Regolamento concessione spazi Reggia di Caserta
Download