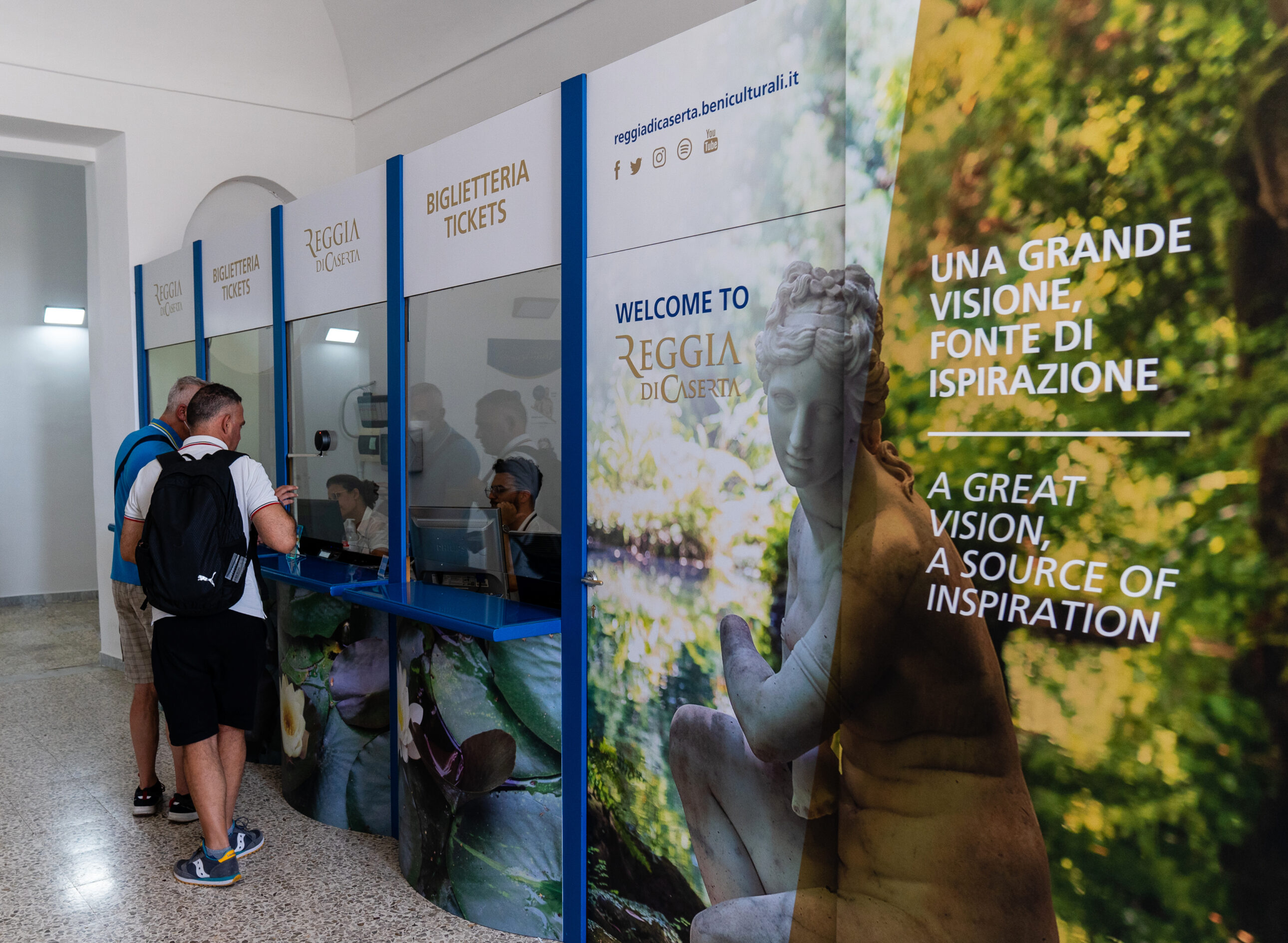 Toilette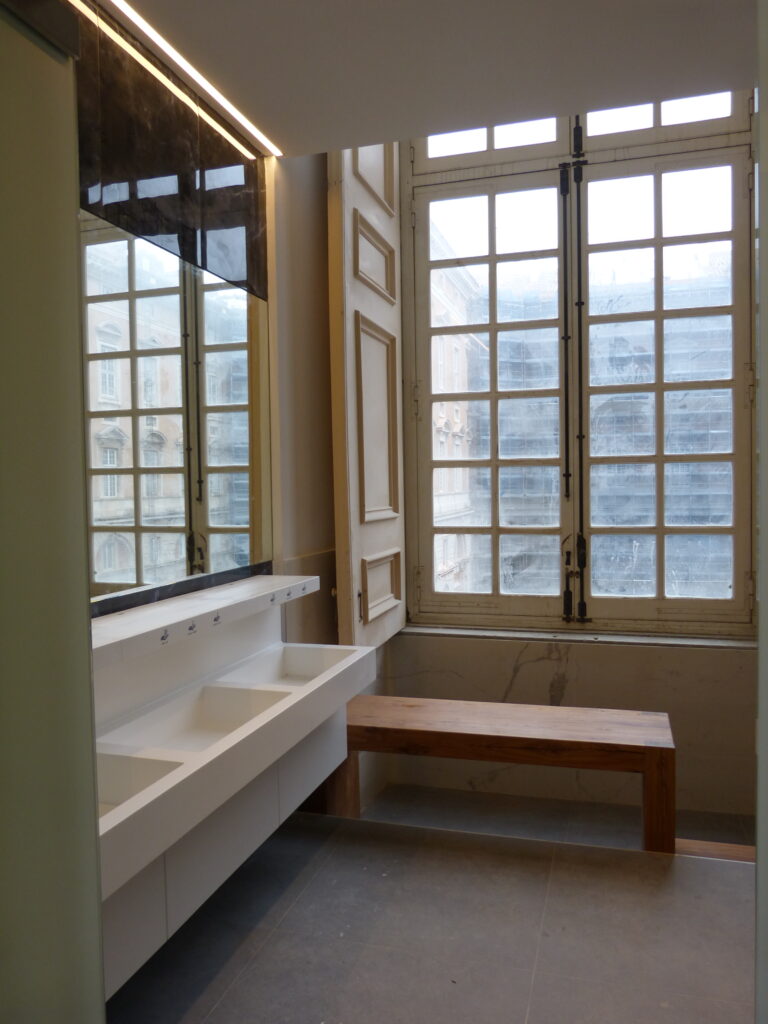 There are several toilets distributed between the Royal Palace and the Royal Park.
If you are inside the Palace, you can use one of the two bathrooms available on the ground floor: entering from the main entrance (Piazza Carlo di Borbone), you will find them in the last courtyard on your left or between the two courtyards on your right.
If you are visiting the Royal Apartments, you can use the bathroom located at the beginning of the museum itinerary, in the Sala degli Alabardieri.
In the Royal Apartments there is a baby pit stop equipped with a changing table, where you can change and breastfeed your baby in peace.
There are four toilets inside the Royal Park. The closest to the Palace is located in the pine forest at the end of the first avenue to the right of the parterre. The other three are located at the beginning, middle and end of the Via d'Acqua, near the English Garden.
When using the bathrooms, please remember that water is a precious commodity: don't waste it!
All toilets are free.